Shopfitting: From Boring to Brilliant
People like pretty things. If you want people to spend time (and money!) in your shop or restaurant, you have to make it pretty. Don't know how to do that? Don't worry, we do.
The Best Shopfitters in Sydney, Australia
With over 10 years of experience, the team here at The One Interiors is full of ideas for impressive shop fittings in Sydney that resonate with customers. Check out what we can do.
– 01
Retail Fit-out / Shop Renovation
Your shop should be unique and accurately represent your brand. The best shop designs convey to your customers your values and products at a mere glance. Our expert team of shop fitters in Sydney can transform your shop into a magnet that will turn heads and draw people into your store
– 02
Cafe & Bar Renovation
Has business been slowing down in your cafe or bar recently? A unique new look might be just what you need to breathe new life into your enterprise.
– 03
Restaurant Renovation
What customers see is nearly as important as what they eat in a restaurant. We shop fit out restaurants to help turn them into hotspots in Sydney.
– 04
Office Renovation
Whoever said offices had to be dull and boring? We transform offices into spaces that make employees want to come to work. Spiff up your style and watch productivity soar.
– 05
Residential Renovation
Your home should be your haven. It should be as unique as you are and be your escape from the world. We can make it feel that way.
– 06
New Home Construction
A new home is a blank canvas. We'll help you create the dream home you've always wanted — even if you don't know how to describe it yet.
Interior design Sydney Portfolio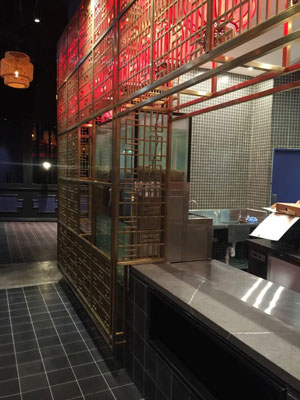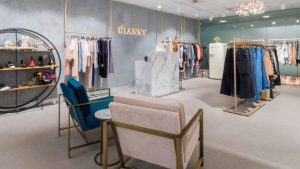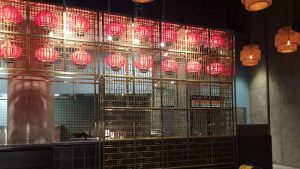 Shopfitting in Sydney: Why Are We the Best?
For over 10 years, our team has been redesigning and waking up residential and commercial spaces all across Sydney, Australia. We listen to your ideas, mix them with expert advice from our team, and create a finished product that is not only modern and trendy but also uniquely you. 
No project is too large or too small for our team at The One Interiors. From your home in the suburbs to a multi-million dollar apartment building overlooking Sydney Harbour, we have fresh ideas for it all. 
The best part? We do it all for the best price.
The One Interior team boasts some of the best interior designers, project managers and builders who possess what it takes to come up with outstanding contemporary, vivid and practical interior designs. Our team is happy to work with you and hear your ideas (it's your space after all!) and will put in the effort and time needed to create a design and fit out that you will surely love.
And the best thing about working with us? We deliver premium design and construction service at prices you can't find with anyone else! With us, there is no need to break the bank to have a professional and aesthetic design created and built – we work to your needs, your vision and your budget. There's only ONE place to go to when you need an aesthetic refresh for your home or business – The One Interiors – best shopfitters in Sydney Australia.
Interior design
Price Beat Guarantee​​
We're so confident in the quality of our work and our ability to offer the best prices that we offer a solid price beat guarantee. If you can find a better quote (you'll have to work hard!), we'll beat it.
Make no mistake, even though we offer such great prices, you can still expect the best quality. Our team has the knowledge and skills necessary to design and complete your project quickly, which helps us keep our prices down.
There's no reason you can't have your cake and eat it too.
Address
4/66 Bryant StPadstow NSW 2211
Ready for a Refresh?
The One Interiors is the ONE place to go in Sydney to aesthetically refresh your home or business. Get your free quote today!